The models Vosgesnote
Chamois Red Fusion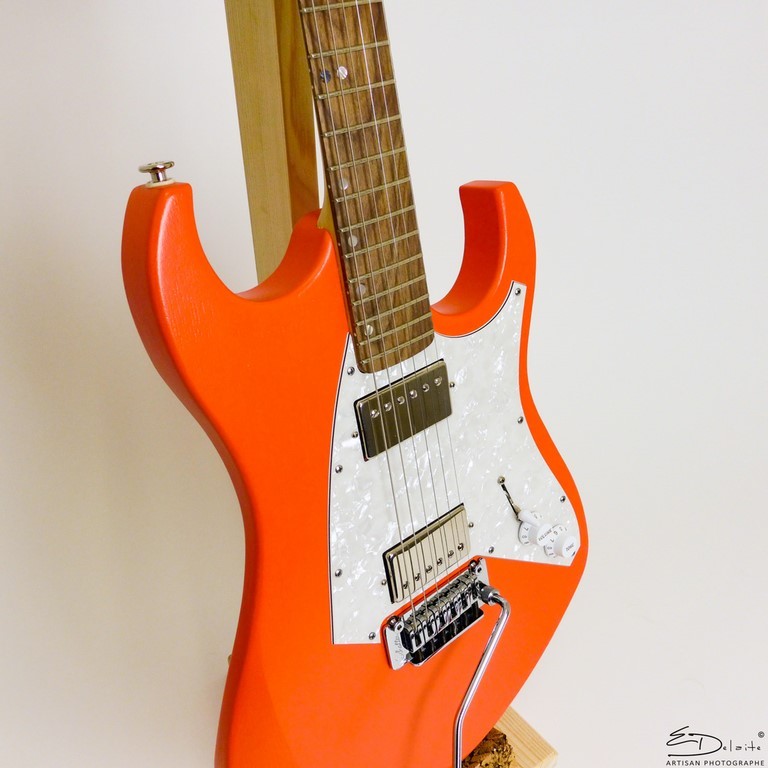 Modèle 2023 de la Chamois. Avec ses deux micros H, son corps aminci, son manche ultra-maniable, cet instrument est un pur bonheur.
Chamois Blue-Jean
Une Chamois en micro Humbucker et en habit couleur blue-jean !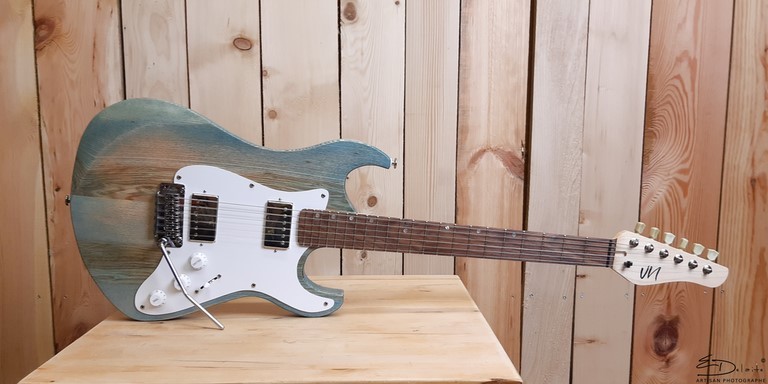 Triton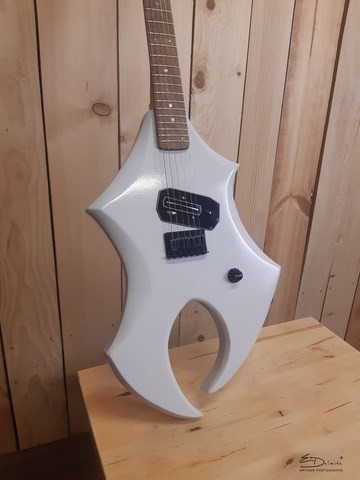 Une pure merveille pour le métal. Maniabilité et simplicité, elle est destinée aux sons hard, durs et puissants. Avec son micro Benedetti CC-Rider (F), ses 24 frettes et son kill-switch, elle à tout pour être à la hauteur des sons les plus poussés que vous recherchez.
OldWood Blue Sonic Scallopée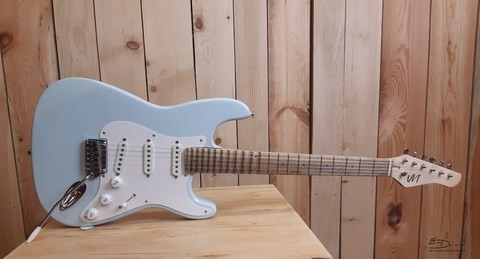 Cette OldWood spéciale a un manche scallopé, c'est à dire que la touche est creusée entre les frettes 12 et 22 pour augmenter la maniabilité de vitesse du jeux.
Basse Louve

Guitare haut de gamme en bois des Vosges. Cette basse au look très typé est équipée d'un micro SP-Custom Smokey 62 L. Corps en sapin centenaire, touche en chêne, cette bête de course est ultra sensitive pour un sensation de jeux inégalée. Le sapin du corps rend les basses extrêmement présentes. Une expérience inoubliable.
SP-Custom :
Ce set très haut de gamme permet de retrouver le son typique des grandes basses US de la première moitié des années 60.
Si le terme "Série L" vous parle, alors vous avez une nette idée des sonorités de ces micros. Ultra dynamique, à l'attaque franche, aux basses présentes et cette fameuse présence typique en bout de spectre que seul un bobinage intelligent et des éléments de premiers choix peuvent procurer.

Idéal pour qui recherche le son vintage authentique mais aussi, vu sa bonne tenue des accordages bas, pour du Rock / Stoner / Power Pop ou Punk plus moderne.
Chamois
Chamois, a new shape worthy of our montages! A pure spirit of freedom and agility. This guitar is designed to be versatile with clear and powerful pickups.
Hermine guitare 3/4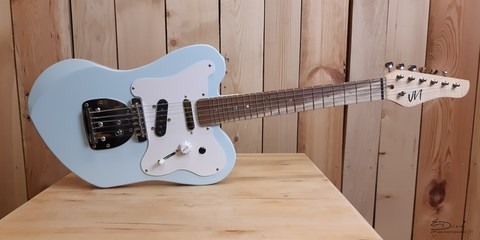 Cette jolie petite guitare est en taille 3/4, idéal pour enfant ou pour guitare de voyage.
Lynx Evo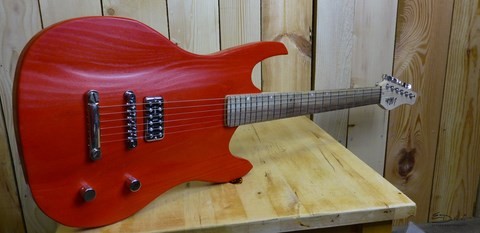 A variation of the Lynx in fixed easel version and a single humbecker microphone. Dedicated to the rock scene.
Lynx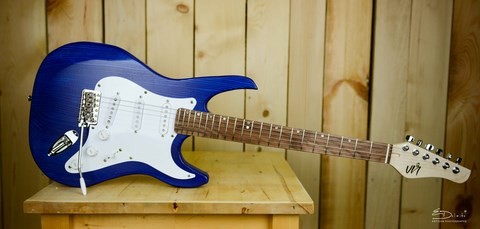 Shape Lynx, wild spirit of the Vosges, to discover!
Left-handed OldWood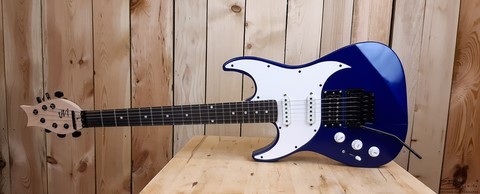 High-end left-handed guitar with Floyd


OldWood
Guitar in SSS pickup with vibrato. Oldwood body in solid monobloc fir. The electronics are optimized without a ground loop. The neck is in maple and the fingerboard in rosewood. The finish is of course colorless varnish.
OldWood forme T

One-piece OldWood body, a fixed H bridge pickup, Vosgian maple and walnut neck, and homemade electronics.
My Custom Guitar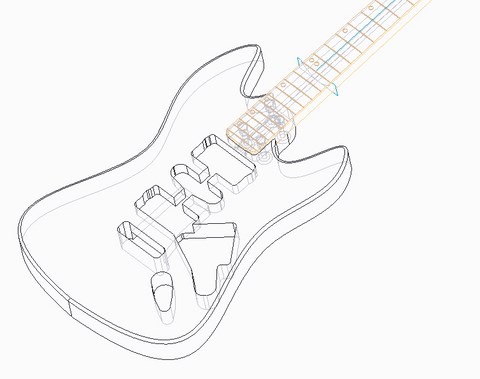 I can also make YOUR custom electric guitar. Wide choice of microphone, mechanics, colors, hardware ... and even the shape you've drawn! Imagine, a unique guitar, in the configuration you dream of, with your favorite microphones and a shape just to you!  No more hesitation, contact me for a quote.

Details...